I
made a stroller seat pad for DD1 2 years ago
and it was a 'trial' version that's been used since I haven't got time to make any more and also it was quite a failure so I kind of fear to take up a similar project.
Now I'm kind of sick of it and want a new one. So today I made a new one.
The batting I got from freecycle was just enough for a new pad: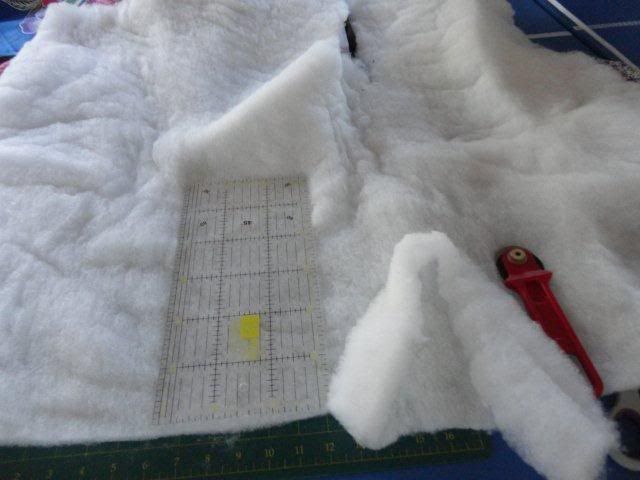 I pinned a blue flower fabric onto the batting and sewed them together:
Then I layed the two layers onto a purple flower fabric:
And pinned again: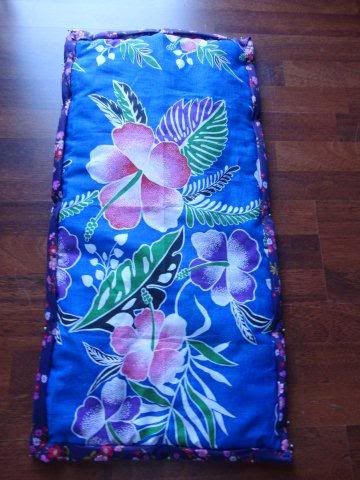 And sewed them together: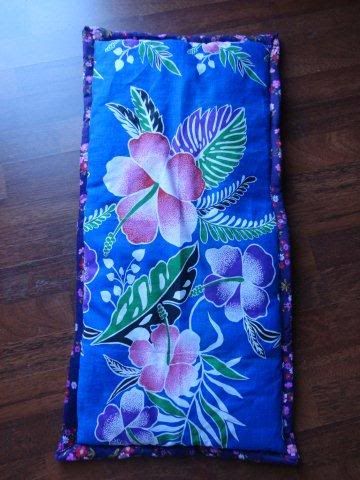 I know it doesn't look perfect but I'm not a quilter or have any experience in quilting so this'll do.
I marked where the holes should be so that the seat belts can come through:
Hmmm...buttonholes are 28mm maximum...so I can't use the buttonhole function.
Good that I know zigzag.
Cut open the holes:
Not bad huh?
I know I can do better if I have more time to spare but I could only afford 1 hour. I'm already happy with the result.
Last time was a disaster
compared to this one.