It was DD2's 1st birthday yesterday. It was Tuesday so we couldn't do a big celebration. But we took her (and DD1 as well of course) to RBG to take some nice photos on Sunday. When I got up on Sunday morning I had this idea of making her a headband, you know the type that baby girls wear so that people know they're girls not boys although they don't have much hair. DD2 unfortunately falls into this category of 'little hair babies'.
Anyway it all started with this bunch of scraps and some elastics:
It wasn't hard to make:
So I made another one, using different elastics:
They match very well with the little dress that DD1 wore on her first birthday, that I planned to dress DD2 in as well: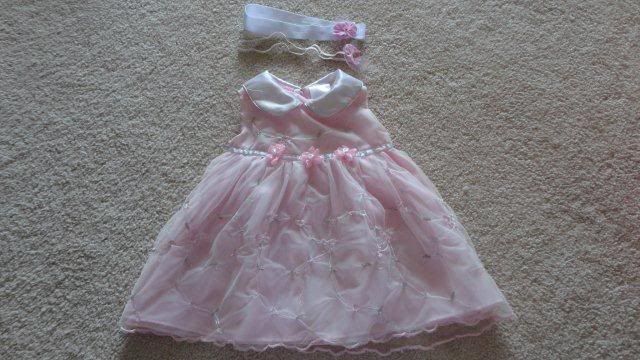 Doesn't she look gorgeous, my sweet birthday girl?
And DD1 got her share too!