DD1 has been watching Hi5's dance VCD (which DH bought from a garage sale of our neighbours for $1) a lot recently and she wanted me to make a tshirt with a big 5 on it so she can be 'part of Hi5' (she even wanted me to add her to Hi5's videos and I don't think I'm capable of that!). To take a shortcut, I took out a blank Tshirt of hers (yeah she wanted pink and lucky it was pink):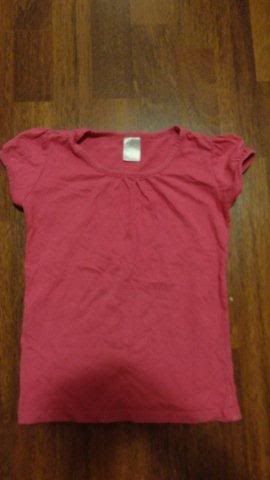 And heat-n-bonded a big printed 5 onto a scrap piece of knit (yeah she wanted pink again!):
And zigzaged around the 5, we got a Hi5 tshirt!
Since I still got a bit of time on hand, I offered to make her a cheerleader skirt, just like the ones that the Hi5 girls were wearing dancing in the videos (DD1 picked this fabric, again, pink!):