We lost DD2's sun hat on Sunday at Sydney Opera House. I felt guilty that I didn't look after it well and now DD2 doesn't have her favourite sun hat any more. So I made this reversible sun hat for her: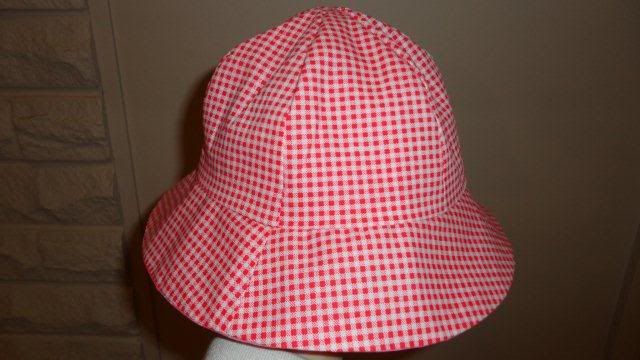 The other side:
The left one is a Pumpkin Patch of hers, which is getting smaller for her. I should have taken the photo with the gingham side out....
I used
this pattern
, without ruffles. I made the ruffled ones before but felt they looked too big with the ruffles.
The hat looks very nice. I like the fabrics that I used. I have plenty of these two fabrics and I think I'm gonna make some sundresses or sorts to match the hat.