Now you know I'm obsessed again....
After making so many useful bibs out of useless things, I went into my UFO (UnFinished Objects) drawer for inspirations.
This is a patchwork kind of thing I handsewed on the train long time ago from scraps of flannelettes (yeah you can see traces of my many other projects in this patch work). I'm never a patchwork/quilting person but I hated to waste such soft cotton fabrics even small scraps, so I did this thing but I didn't know what to do with it.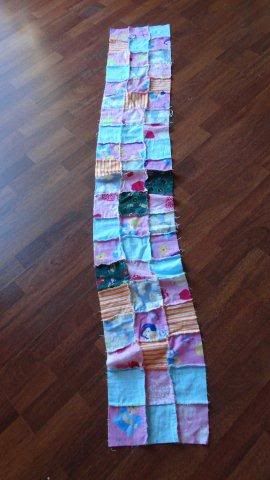 Now I find it's perfect size for my bib pattern!
Here's one that's finished!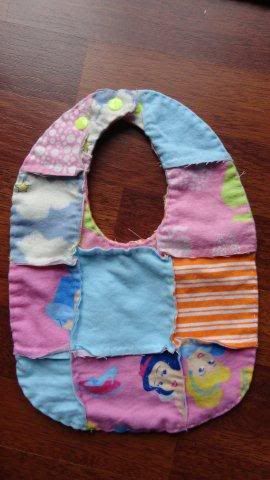 Most of my bibs are handsewn on the train while commuting. Not many projects can be brought to be done on the train and bibs are fortunately just perfect. So I always cut them out in advance and grab one or two before I head to the train station. I can usually finish one or two in one day. It takes about 35 minutes each way on the train and I never feel it's long enough!