DD2 inherited this baby bloomer from a friend's baby and as much as I love it, I don't find her wearing it much. She's either in pants or dresses/skirts. So I decided to refashion it into a skirt.
I cut off the bottom part where the elastics are: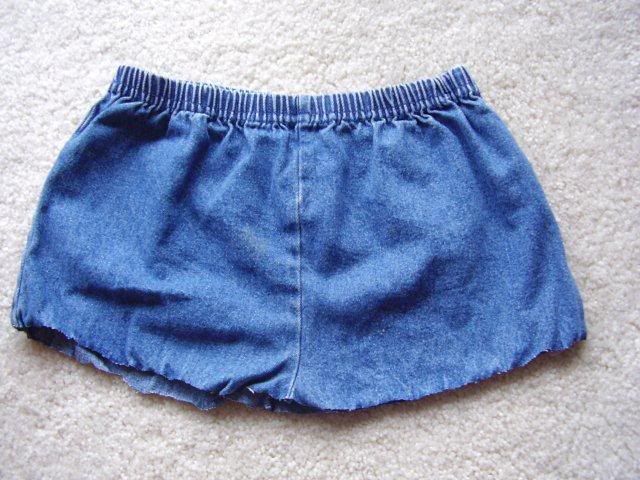 Then I sewed a ruffled rectangle on. A skirt!
After it was finished I found I made it too big. So DD1 can wear it for a couple of years before DD2 can inherit it again!