I had a couple of days off to prepare DD1 for starting school. During one of the days I made this set of summer pyjama for DD1 upon her request after her seeing me wearing this set and found out I made them myself. She always finds it fascinating to wear exactly the same thing as me. She always asks me to make a smaller version for her too.
So I took one of her pants that suits her well at the moment and drew a pattern on a piece of scrap paper: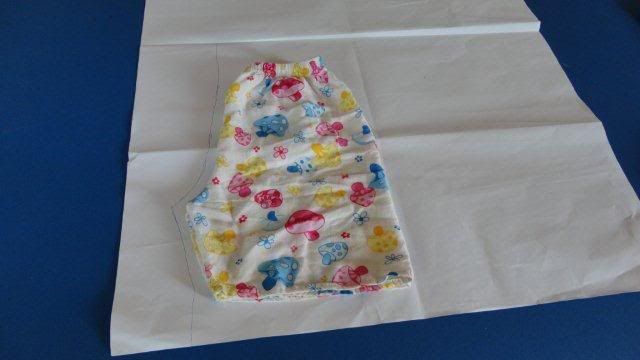 Then I cut the pattern off and placed it on the fabric that I used to make my pyjamas (lucky I still have plenty left!):
and cut two pieces on fold: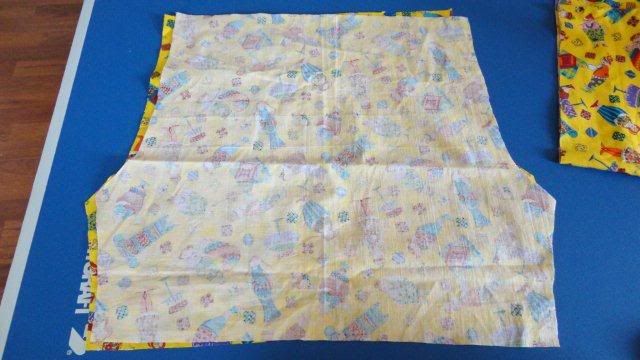 Because she asked me for the full set, I had to cut two rectangulars to make a top too. I used her existing well-fitted top as a guide for size/measurement: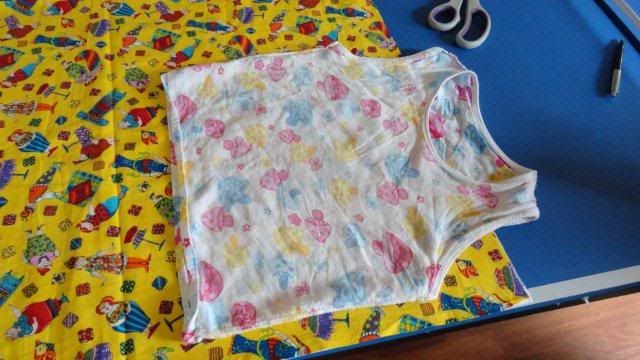 The pants:
The full set:
I'm really happy about the result.
It was a very easy project. It took me 70 minutes in total from start to finish. I used elastic at top of the top to gather the fabric so that it fits her well. That's also what I did with my top. So DD1 is now a smaller version of me. LOL.
I find making my own patterns is so much easier than using commercial ones for these simple projects. And my homemade patterns fit perfectly while the commercial ones always has some parts that don't fit well.