I know I started this as a sewing blog. But working full time with two little kids makes no time to sew at all. So I was smart enough (LOL) to take up crochet as my new hobby, which means I can do it anywhere at any time and can drop off and pick up my projects all the time.
I've been thinking of making one of these for a long time because I have so many friends/colleagues/relatives having babies lately, and baby cocoons are just sooooo cute!
I did some research online trying to find a pattern that I like but haven't found any free ones. And I'm running out of time (babies are being born!) and decided to figure out my own pattern.
I found
this video
which became the base of my pattern. I didn't follow exactly what she did but she gave me a very good guide. Roughly my pattern is as follows:
8mm crochet hook
4ply(?) yarn
I started with 4 chains and sl st to form a ring. Then ch 2, and did 10 dc into the ring, sl st. Then ch 2, did 1 dc, 2 dc until sl st. Then chained 2, did 1 dc 1dc 2dc so it should be 40 dc by the time I sl st. Then I just keep 1dc each round, sl st ...until the whole thing reached about 45cm long. So the end product should be about 25cm wide and 45cm long.
I ran out of the white yarn so I continued with a yellowish yarn to finish the length. I don't want the baby to feel cold in the shoulder...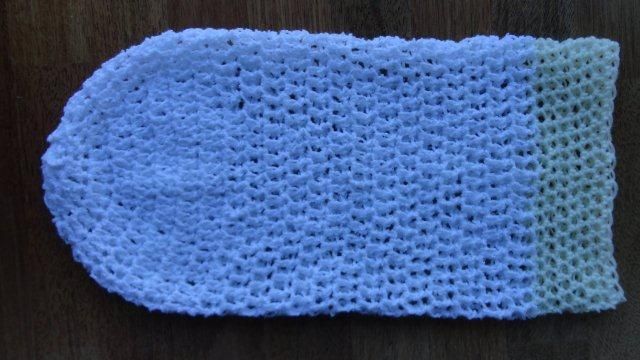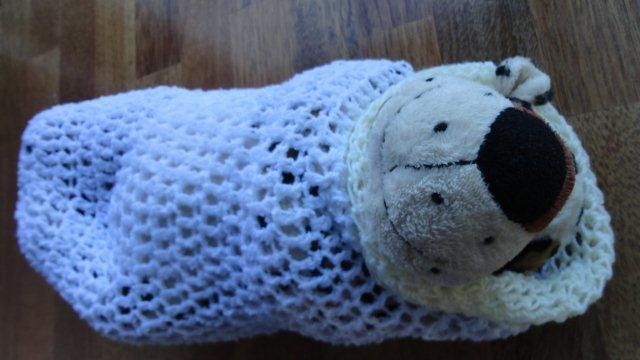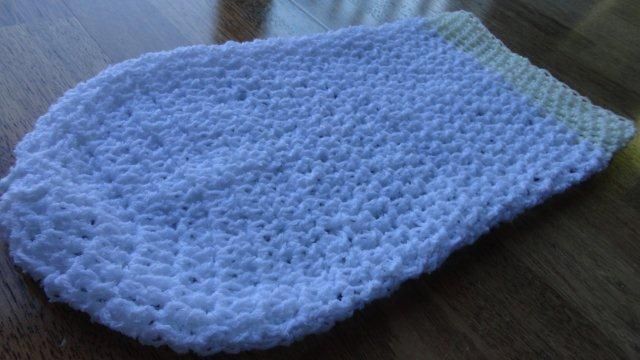 I will give this one to my colleague who's due early November.