I cannot live without my hands being busy. They can either type or make, but can't be idle. LOL.
This morning I woke up feeling I had to be busy making something. The hat and scarf set was finished. The 2nd baby cocoon and hat set was finished. I suddenly didn't have any projects going on.
I decided to make a camera bag. The
last one
was made over three years ago, and I'm still using it. Now that I can crochet, I can make a crocheted one!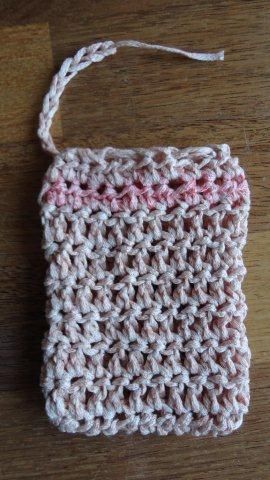 I even chained in the end to make it a draw string one. I used the very cheap 100% cotton yarn that I bought through http://www.yarn-paradise.com/. I feel that the yarn is not soft enough to make clothing garments. But they can be perfect to make accessories, such as a hard-wearing camera bag. I cannot use my camera to pose for pictures because I need it to TAKE the pictures. But I have tried and it fits in there perfectly.