Remember this refashioned
skeleton top
? I recycled the skeleton design and applique'ed it onto a plain top. Now almost a year later, the top is too short for my DD2 (after it already went through DD1), I still love the skeleton design and don't want to throw it out. So I hang on to it: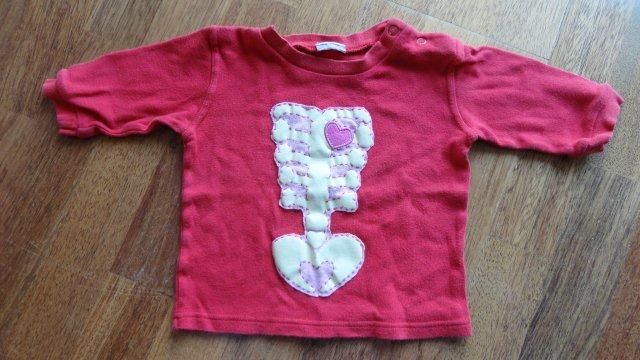 Cut the sleeves off to make it short sleeves:
And then I crocheted trims to extend it to a desired length, and my 2yo DD2 can still wear it for another summer!